Emergency Roof Repair is HOW WE BEGAN!
Hampton Roads Roofing Co. will show up, rain or shine throughout all of Tidewater! If you happen to be one of the unlucky homeowners that has a leaky roof that never seems to stop call Hampton Roads Roofing Co. to the rescue! With a track record of hundreds of roof repair services, you can be assured of excellent work.
Hampton Roads Roofing Co. responds to your emergency calls immediately because we know that living under a damaged roof is a very uncomfortable situation. This problem can damage your entire property. Roof repairs take priority because we know people can't live under a faulty roof. Both residential and commercial customers receive the same prompt service. Our crew of roofers who attend to emergency calls are highly experienced and efficient. They are experts in repairing leaky roofs, or roofs damaged by wind, rain, hail, or a fallen trees. Call us at (757) 218-LEAK (5325) for any of your roofing repairs or emergency needs.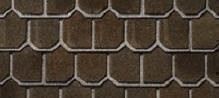 HAMPTON ROADS ROOFING
(757) 218-LEAK (5325)
1484 Morgan Drive
Hampton, Virginia 23663 joe@hamptonroadsroofing.net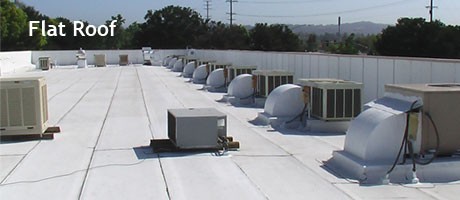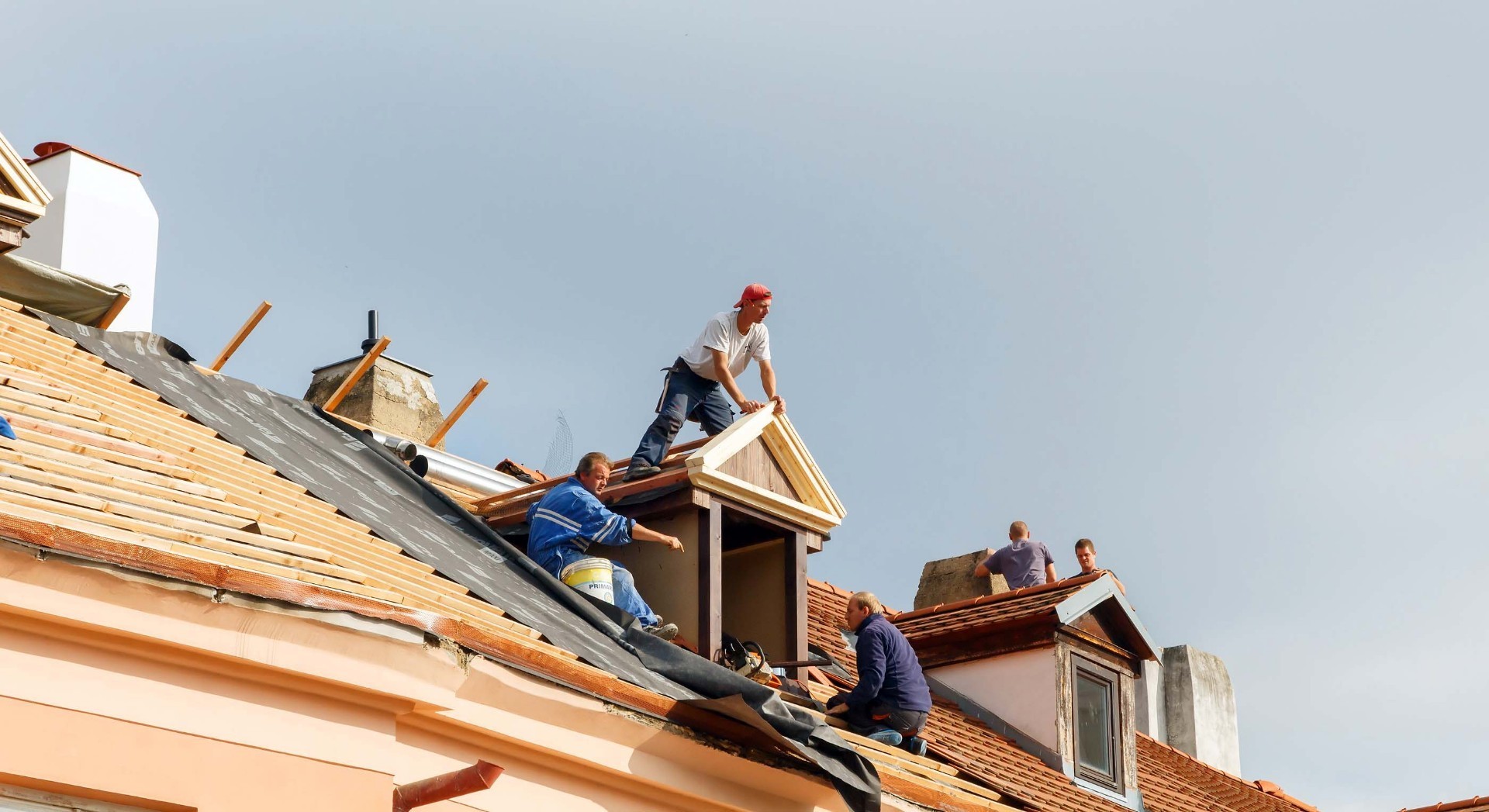 RESIDENTIAL SHINGLE ROOFING
Hampton Roads Roofing Co. knows that making the perfect home with everything correct is a grand job. The most important part of any home is the roof. Choosing the correct material for roofing can be confusing at times. Using architectural roof shingles is the latest trend in the roofing world. People prefer architectural roof shingles over traditional roofing materials because they proven to be the best choice of material for roofing in most of the cases and weather conditions. Architectural roof shingles are similar to other conventional and traditional shingle materials. They come in a wide variety of colors and styles. The main difference is their durability. They have a longer life as compared to other traditionally used roof shingle materials. You have unlimited options in terms of looks and style with all-possible shades of colors to choose from.
Hampton Roads Roofing Co. offers architectural, conventional and standard three tab shingles from GAF, Owens Corning and Certainteed Above are just a few styles of shingles available.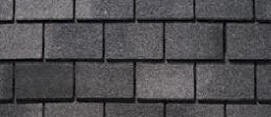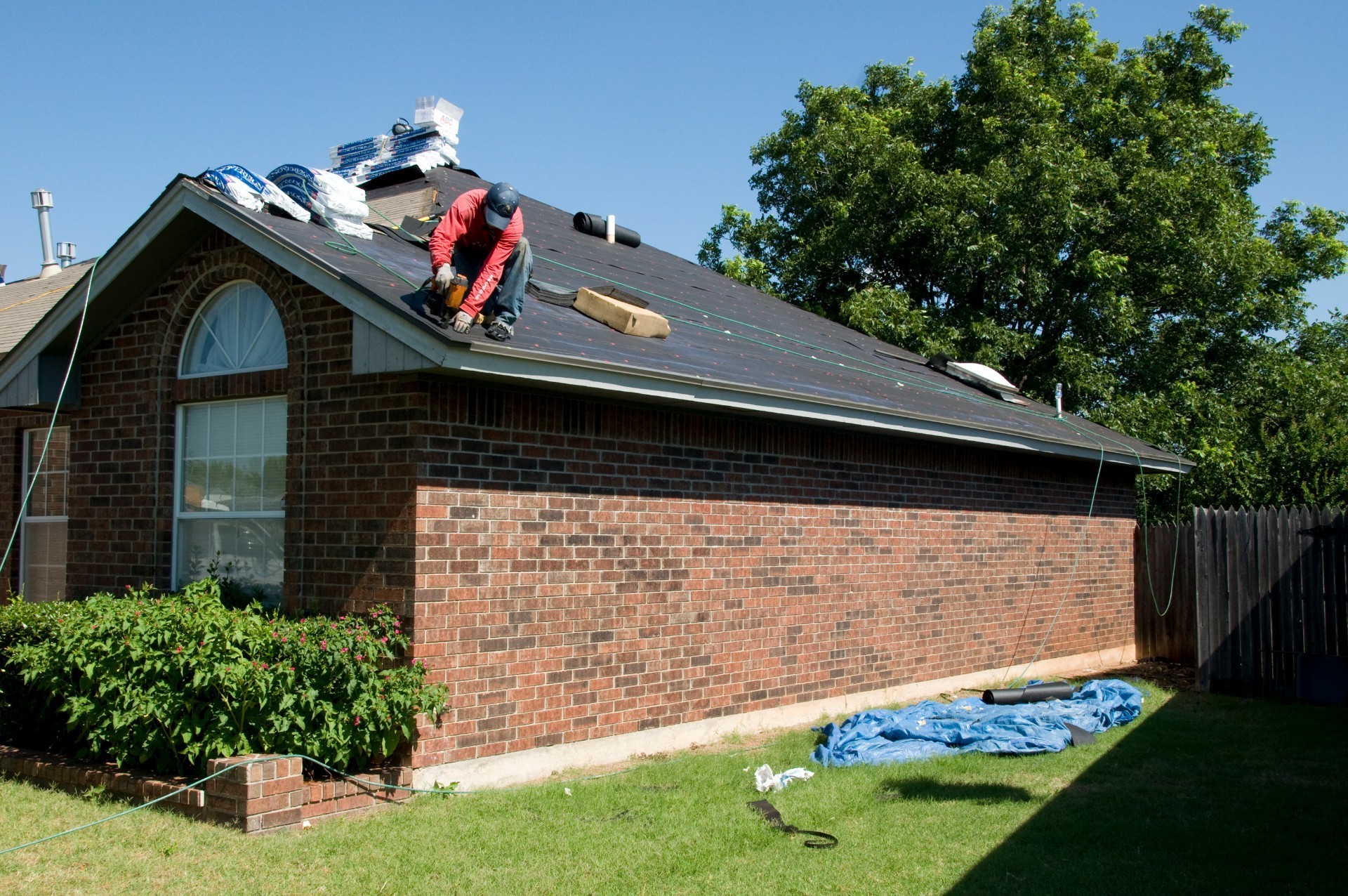 COMMERCIAL ROOFING & FLATS ROOFS
Hampton Roads Roofing Co. also specializes in rubber roofing applications for commercial concerns and flat roofs. Our years of experience has provided us with the knowledge that rubber roofing systems are the most durable roofing systems available in the industry. They will outlast any tar application and are much more energy-efficient in terms of heat absorbtion. All bids are submitted and work performed in a timely manner when you contract with Hampton Roads Roofing Co.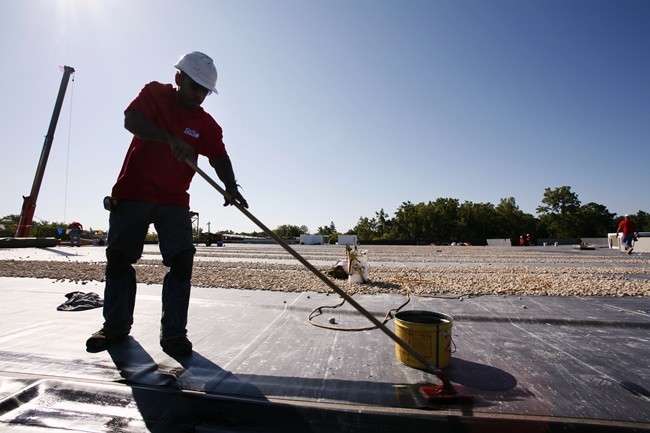 SPECIALIZING IN LEAKS, NEW ROOFS AND REPAIRS
All rotten wood is replaced. All NEW components are used. Commercial roofs are no problem.